11 Nov
Worst song ever?

Admit it. Lists are great fun when you've got nowt else to blog about. They engage readers, producing responses such as crap and wow, really? So the thought that the Beatles' 1968 song Ob-La-Di, Ob-La-Da has been voted the worst song ever in an online poll boggles my mind.
The Jakartass music collection is very eclectic and contains a fair share of dross and diamonds. I make no apologies for this as if I were a Newcastle supporter this blog would have been named Magpie Minds or some such.
I rarely listen to the radio, but if I did and heard the following 10 'songs' I'd change stations immediately. They are on various MP3 collections which I've bought because there were enough gems in the dozen albums on one CD to justify the enormous outlay of c$1.

Little Arrows – Leapy Lee

Una Paloma Blanca – Jonathon King

Johnny Reggae – The Piglets

Mull of Kintyre – Paul McCartney

Tie a Yellow Ribbon Round The Old Oak Tree – Dawn

Achy Breaky Heart – Billy Ray Cyrus

Chirpy Chirpy Cheep Cheep – Middle of the Road

Feelings – Barry Manilow

The Streak – Ray Stevens

Please Release Me – Englebert Humperdinck (My pleasure, Bert.)
Some folk actually build album collections based on their unlistenability. Check out Frank's Vinyl Museum. He has several versions of Beatle songs for you to listen to which prove that the originals weren't actually that bad. Place your jaw squarely in the open position. Click the audio links and prepare to be amazed.



Barking Mad
Opera?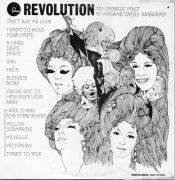 PS. If, like me, you know London, check out Diamond Geezer for his highly rated mixture of lists and quizzes.